International
International - Erasmus - Financing Global Mobility in BA and MA

Studying Abroad

Experience studying and living day-to-day abroad, as well as immersed in foreign languages, is especially important for students of social and cultural anthropology. Although not explicitly required, a semester abroad is strongly recommended.
The "intensification phase" of the BA-Program is an especially constructive time for a semester abroad. In particular, academic credits earned in the Module V1 (Regional Perspectives) and/or V2 (Research Focus) can be partially or completely acquired during a semester or year abroad, provided the host school offers corresponding courses.
Although the central focus of the MA-Program is the research project, academic credits can also be earned during a semester abroad. Furthermore, there are numerous possibilities to combine field research with sojourns abroad and academic- or research grants. Jan Budniok is the contact partner for all Erasmus+ and international mobility inquiries.
A student's personal interests and priorities should be the decisive factor in choosing the location of a university (or internship, field work, summer school, etc.). It is equally important to plan travel abroad effectively within the progression of the program. Contact your teachers well in advance about your plans for travel.
Incomings – Resources for International Students

Whether arriving in Hamburg with Erasmus+, with one of the many other exchange programs or as a free mover - the Institute of Social and Cultural Anthropology welcomes international students in BA, MA and PhD programs to take part in our institute's life, research and education. Jan Budniok is the contact for Erasmus+ and international mobility.
A diverse range of seminars are offered at our institute every semester (Course Catalogue). While most classes are in German, there are several seminars taught in English. Furthermore, international students have the opportunity to take German language courses at the University Language Center during sojourns in Hamburg.
The International Affairs Department is available for all practical questions regarding the logistics of a stay in Hamburg (e.g. living arrangements, address registration, Hamburg info brochures, contacts for free movers, etc.). Further support is available from the Erasmus+ Department of our faculty.
IfE's International Partners and Exchange Program

The Institute of Social and Cultural Anthropology is part of a large network of international partners working in the field of Research and Education. Students are encouraged to consult the Institute's staff in the planning and realizing of international mobility for their sojourns abroad and research projects. Among other available programs at the University of Hamburg, students can take part in the Erasmus+ Program and study abroad for a semester at the
Stradiņš University of Riga,
Universitat Autònoma de Barcelona,
the ISCTE / Instituto Universitário de Lisboa
or the University of Macedonia in Thessaloniki.
Students can also apply to any of the Faculty of Humanities' 187 partner universities for a semester abroad. The faculty's Erasmus office and website (information in german) are helpful for all further inquiries. In addition to academic semesters abroad, Erasmus+ also promotes internships between European countries.
Furthermore, close cooperation exists between the Institute and universities in Namibia, Ghana, Mexico, Russia, Great Britain and the USA, to name a few. These cooperative partners take part in the supervision of field research in their respective regions.
Further options for support and funding for mobility worldwide is provided through Hamburglobal (Field research, Internships, Summer School, Academic- and Language sojourns) and the Central Exchanges (german: Zentralaustausch), through which students can apply to study abroad for a semester at one of the 19 international partner Universities (eg. USA, Russia, China, Japan and South Africa).
A look at the International Affairs website is worthwhile for further inquiries into Hamburglobal, Central Exchanges and Erasmus+. For all sponsorship and exchange opportunities, it is absolutely important and necessary to be informed of deadlines as early as possible. Several months of preparation and an application period of up to 12 months prior to exchange/travel date should be taken into consideration. 
Not only are there several different ways of financing sojourns abroad; an especially helpful element is that many of these sponsorships are combinable. If this possibility exists for your respective case must however be verified.
Research Grants/Funding Opportunities for International Field Research
| | |
| --- | --- |
| Hamburglobal | Academic and Research scholarships for students. A very good opportunity to realize MA-Research abroad, also for language courses, summer school, internships, etc. |
| Carlo-Schmid-Programm (DAAD) | Supports Internships abroad. In some cases, field research falls under the category of internship. |
| Auslandsbafög | Application circa 6 months before travel date. |
| Emmy und Alfred B. Steffens Memorial Fund | Flights to non-European countries abroad are sponsored. |
DAAD und Free Movers – Independently Organized Sojourns Abroad

Alternative to a sprogram exchange (Erasmus +, Central Exchange), students can also independently organize a stay at a university abroad. The selection of and contact with the host university, organization and financing of the semester abroad is then the responsibility of the students themselves. In any case, a look at the DAAD website and the International Affairs Department of the UHH (Hamburglobal, among others) is worthwhile. Assistance is also available through already existing relationships at the University of Hamburg (Eastern Europe) or the Institute of Ethnology and universities abroad.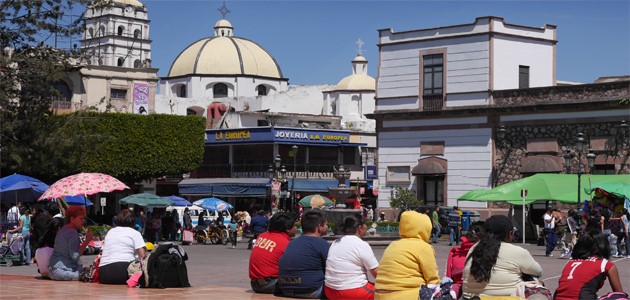 Foto: Michael Schnegg 2013